yesterdays game.....
after we showed up late & had no time to warm up and stretch im sore as hell!
Random thought: I'm REALLY craving zucchini
The Mr. and I Discussed upgrading The Camera Situation and Although I totally Deserve it cause im such a great and wonderful Mommy and wife
[My words not His lol]
we decided Just because we have money we shouldn't Blow it... Especially not in the middle of our Move... So Christmas or Birthday It is!
We did decide On getting me a New Lens, Im Shopping around but they are SUPER expensive [Might aswell get the new camera lol] But there was one other thing I
Want
NEED and it is something i can Use at home for all My projects cuz my old One is getting well Old! so Maybe I will Upgrade that It wont be More than the kleats so... Maybe for October!
UPDATE on My Picture a Day Challenge I will take a Picture a Day But will post The full week on one post at the end of the week. at least this week where I wont get Much time to be online especially not Uploading...
Hope every One has a Wonderful MONDAY!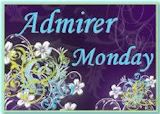 "30 days of truth"
Day 20 → Your views on drugs and alcohol.
I'm Against
ILLEGAL
Drugs
[there should be harsher Laws and Punishment for people caught using and Distributing them]
, All For
OVER THE COUNTER
and
PERSCRIPTION
drugs
[lol]
, and all for Alcohol in
MODERATION
[Social drinking]
TOTALLY AGAINST ABUSIVE ALCOHOLICS!!
[They should have MANDATORY REHAB]
"30 day Blog journal"
Day 13 - a fictional book
Harry Potter =)