The 4 of us here on Earth 2 days before they Grew wings
Mommy Misses and loves You Savannah & Jaiden
Today is For My angels whom I never got to meet. For the Angels who were Only with us for a short amount of time and for the ones who were born sleeping
"For some you were with us only for a momemt, for others your room was waiting and we believed that nothing could harm us. For each of you October 15th this year and all years is when we remember all of you on the same day."
Wave of Light for October 15th
Everyone is Invited to Light a candle on october 15th at 7pm in all time zones, all over the world
If everyone Lights a candle at 7pm and keeps it burning for atleast 1 hour, there will be a continuous Wave of Li
ght over the entire world on october 15th, Pregnancy and Infant loss Remembrance Day
Last But Not least Its Fawk You Friday
-Fawk You do this damn Sewing Machine that Is Fucking with Me!
-An even Bigger Fawk You to the FUCKERS who messed with the Damn Settings
-Fawk You to the Mechanic who thinks he can ROB me of my Money
-FAWK This Bipolar ass Weather that Keeps Going from hot to cold everyother day, Its No Wonder we are all getting sick!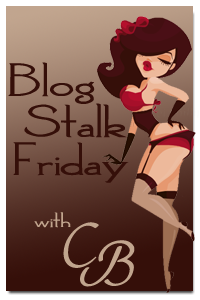 If You are A Foul Mouthed, Naughty, Bad Girl, Or Just a Plain BITCH Blogger Go and Link Up with CB For Blog Stalk Friday We would Love To meet New People Let Her Know "LADII" Sent You Please do Not Link Up Or put My Name in it if You have any Form of Cute puppies or rainbows On your blog! AGAIN NAUGHTY, FOUL MOUTHED, BADGIRL, OR JUST A PLAIN BITCH BLOGGER! THANK YOU!
IF YOU DO HAVE PUPPIES AND RAINBOWS WELL EVRYTHING BELOW MIGHT APPEAL TO YOU! ENJOY!
Well Gotta Go Its Time for Me to Go Play with some "purple monkey balls"