Today I Linked up with The bad Girl bloggers who decided to do things a little differently today!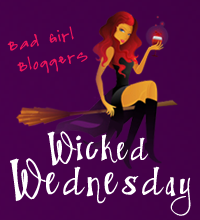 Todays Rules
-Post the Button
-Share your Favorite Witch
-Link Up
My Favorite witch is
Samantha Stephens
How I wish I would have had her maigical powers Growing Up Lol definately woulda Made life easier, Hell Ill take them Powers Now! Plus I think she is Gorgeous!