Come on Link Up Double up on the days. Its only day 4 but even if you Join in on day 23 lol just answer all questions in one Post!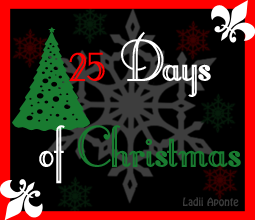 Day 4- What are you hoping to get this Christmas?
Well I want to Be selfish and say I want the New Nikon which I'm sure I will get, But I would feel horrible spending that much money on yet another DSLR when I already have 2 Of them and only Use 1. I am hoping to have a relaxing STRESS FREE evening with my Mr. and Baby Boy, No drama, and hoping to get all the Things on the list i put for My little man. There is not Much that I want for me personally, Maybe some clothes, shoes, and a North Face.