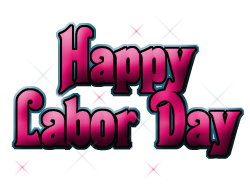 Well Sunday Night Got better! i posted Sundays Post Right After work
[of Course I'd Be cranky!!]
But we DID NOT make it To
OLIVE GARDEN
those Bastards Closed at Freaken 10?!?!? ok what ever it was a Trip to
IHOP INSTEAD
[lol AGAIN]
The Mr. Didnt Mind he just Loves Being with us and of course the camera Followed so we just took pictures like crazy!
We took Our LO to the Pool to Say Farewell to This Wonderful But Short summer
[ Like seriously where are all these days Going?!? First the Mr.'s Birthday sneaks Up on Me Now summers Over??? geez Was i in a coma?]
ANy ways Lo woke up super early! so by the time we got to the pool in the Afternoon He was Cranky and tired
[They've changed this pool since the last time i was here [ 3 years ago]]
its like a water park now lol and LO hates fountains well the noise from It the first thing we took Him to was this big Bucket of water falling down on him! it was
FREEZING
[plus just a tid bit Breezy].
Well this Place
"ATLANTIS"
Also Had a section with BEACH SAND?!?! how cool My LO and Baby "LT"
[NOT MY BABY]
Loved it They were wearing the little swimmers and LO pees and im like whys he wet?!?!
lol yea as i imagined the little swimmers are not leak proof just there in case they dookie! lol and LO kept tryna tell me he had to go potty but I of course was so excited with Baby LT kept snapping Pictures of them both! Our day was Amazing Both LO and Baby LT passed Out In the car! Above all It only Cost $8 Per person to get in wich Most Other water parks run ALOT more so we were glad it
was only that little and it wasnt even that full! We got Both LO and Baby LT into the bigger pool and Managed to get some
UNDER WATER SHOTS
lol All of them Look Hilarious so I will Abstain From Posting those unless they are baby Pictures lol.... Comment and let me know how Your Labor day Weekend Went!!!
Moving On to the Challenges
Day 06 → Something you hope you never have to do
Hmmm Theres a few things Some Id rather not even think of But I Hope I never Have to Lose another baby. The Pain of having lost My Angels In My First pregnancy was so Devastating, and dont know How my Heart would handle it. The Other thing is I hope I never have to File for a Divorce. The SO and I are very Much In Love but Our Love is still "Fresh" I Mean we are Only Going On 3 years, and Ive seen people Married for years that just decide thats not the life they want to Live any More, although id like to think It could never Happen.. All things are possible
Shes Mommafied

is having a Giveaway On cloth Diapers. they are Just the cutest little things
Check Out her Blog and Giveaway!