Im Hoping Today goes Smoothly, the Mr. Worked doubles all weekend Long WTF! But what ever this pay check should be good, Bad news is, this Mechanic has asked for yet More Money another $150, Im starting to get really Irritated with these guys. I offered him a $100 Bucks or he can give me my car back and i will take it else where! so he took the hundred! I was asked to cover some one this Thursday since The heffa will be On Vacay, And im Like WTF??? Ugh I dont know cuz thats the Mr.'s Only day off and They might call him in all of a sudden and I have to be with My babes. And if they dont call we were planning Dinner and a Movie so we could relax and enjoy Time with Our baby! On another Note His Boss has told Hubs supervisor to Put in the paperwork for a raise! yay Thank god i mean its been like what 2 months and half since his last eval and he was promoted but this Time Only A raise but hey more Money
for me!!
I mean Us!!!
Grab the New Button!!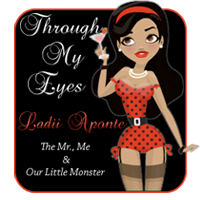 Day 27 - my worst habit
-Bitching
I bitch about everything! That is probably the worst thing I complain when things are done wrong
Or not done MY way. Im Just a pain in the ass, but thats Just me Take it or leave it!
Day 9: Two words that describe your life right now
-Stressful
-Spontaneous