Happy Friday yall. Is it Just me or did this week seriously Just Fly By? Even with working 6 days a week it has been a good week. Im hoping for my car either one to be ready by next wednesday, so I can Start driving again and not have to wake up super early waiting on a ride that says they are leaving at a certain time only to find out 2 hours later they are still asleep UGH!!!
any ways Fridays are walways busy just as my M-S but since I have a few extra minutes before bed, although I am extremely tired Im linking Up early to FAWK YOU FRIDAY with Christy over at MY MAD MIND....
FAWK YOU:
To the company whom charged my Account 3 times more money than what was discussed
To the Bastard whom never leaves my moms house
To The honda and the Dodge Caravan
To that ridiculous man whom thinks I am willing to pay him that much money to do some work on my car LMAO keep dreaming!
To this weather! seriously 18 degrees??? It's not even Christmas!
To working 6 days a week!
To the Mr.'s Job for letting him show up just to tell him they had switched the schedule and he didnt have to work!
Ok Im sure there is more but I'm sleepy and this is what I got for now. Hope every one has a great friday and enjoys their weekend...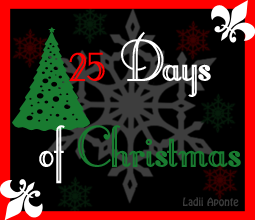 Day 10- When do you open your Christmas Gifts? Why?

When I was Younger we would open them at midnight if the dinner was held at the restaurant, but if it was held at home gifts would be opened in the morning, with the exception of one gift at midnight.
This year the Lo will be opening 1 gift on Christmas Eve and the rest on Christmas Morning.